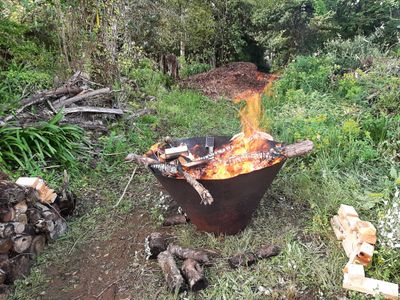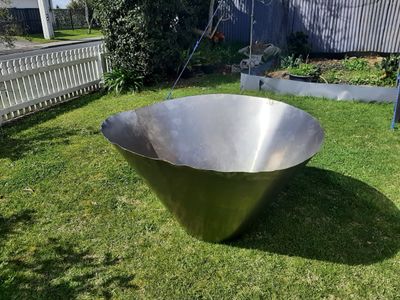 Make your own biochar: 150L kiln - pre order
$650.00
Biochar Maker
This is a starter biochar kiln for making batches of biochar. A 'kiln' is a fancy word for something that you use to convert something to something else using heat - like turning biomass into biochar.
This is a very simple, lightweight, open top biochar kiln to get you started.
You will get:
a 150 litre biochar kiln, which you can use to make approximately 30 dry kilograms of biochar per batch
user guide to get you started
Although this is 'lightweight' as far kilns go, it still weighs a touch under 20kg
How to get a biochar kiln

'Purchase' this product and fill out your details to let us know you are interested. You can opt out at any time until 3 week before your kiln is produced
We will get in touch to guide you through the rest of the process
Any questions? Ask us!

Also known as biochar reactor, pyrolyser, kiln, kon tiki, flame cap or flame curtain technology
SKU: 10200