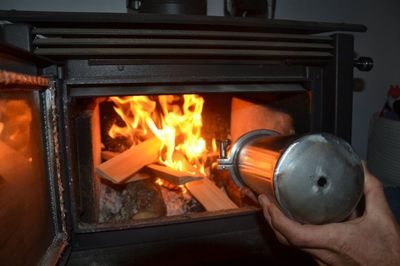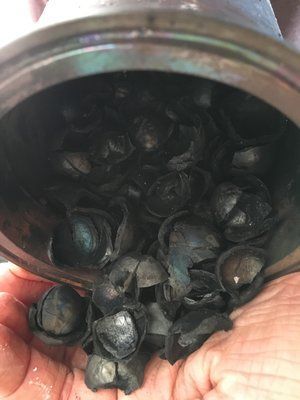 Fireplace Insert Biochar Maker - preorders
Crafty Gatherer
$205.00
About
Use this handy insert in your woodburner fireplace to make biochar wherever you make hot fires, while using the gas to help heat your area.
These biochar cartridges are made from stainless steel with an easy access clamp. They are made to last - nice thick stainless steel withstands high temperatures many times over. Comes with a tool to hook the biochar burner out of the fire.
The benefits of this is the multi-use of the energy from the fire. Simply place your biomass into our biochar burner and then into the fire, and let the fire do it's thing. Biochar is made from any biomass such as wood chips or twigs, bones, dried manure, paper, sawdust, nut shells etc.
It is produced through pyrolosis – which is the baking of the biomass in an oxygen limited environment so that the liquids and gases are released during pyrolysis to heat up your place, and then leave mostly carbon behind. This remaining carbon is what we call biochar.
Preordering

These are made to order. Please allow 3 weeks to get your orders to you.
SKU: 10000-3