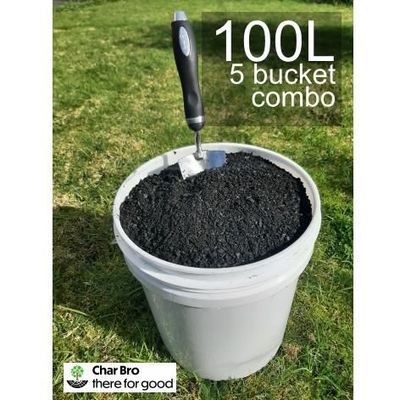 biochar garden bed pack 100L
Char Bro Ltd
$245.00
Out of stock
5x 20L buckets of biochar for adding to garden beds.
Coverage
Covers at least 20 square metres of garden (when mixed in at 10% into the top 5cm of the soil). We are happy to also give advice on ways to make it go even further
For best results:
Handy "for best results" guide included with your bucket
Packaging
This can come with sturdy, 20 litre upcycled returnable buckets with lids. Bring back your returnable bucket for a discount off your next bucket of biochar. It's our way of saying "thank you" for supporting us to enable a zero-waste, circular economy.
Made with love
This biochar was made in north Auckland with love by us :)
SKU: 10001-2-3-1-1